I can't believe we are at the final reveal for the Ultimate Blog Angels December. The month went by so fast and there were so many holiday things going on that I had a hard time this round. This round we were able to choose who we wanted to be an angel for. I liked this idea because in the past I was usually assigned someone I did not know and have never heard of before. They were totally different from me so I felt like my hands were tied and had to be creative to find ways to help. The last round I had someone who actually had me previously but I had forgotten all about that.
This round, having the freedom to choose who I wanted had me feeling more excited and thinking it would be way easier. I actually found it harder. The person I choose does not post regularly and for the past several months due to family changes I haven't either. In fact I haven't been on the computer very much lately to keep up with my angel duties and blogging. Also, because I have already done everything for my angel that I would normally do, I felt there was nothing left to do. This had me feeling like I had failed her. I'm sure she has no idea I have been her angel for December but I will keep at it as I always have been by encouraging her, sharing her posts, shop updates, leaving comments, and being a friend.
Marcy is so sweet. She leaves heartfelt comments each time she visits my blog or emails me. I reached out to her when I first found out about her through a giveaway for her bracelets. I loved them so much and offered her free ad space on my blog with a feature to introduce her bracelets. She was so grateful that she returned to my blog to check how many girls I had in my family. She made a set of bracelets for 8 of us from her "treasure" line. My girls are my treasures so she wanted to give us this gift. We all loved it so much. Each came packaged so beautifully with each of our names written on the outside.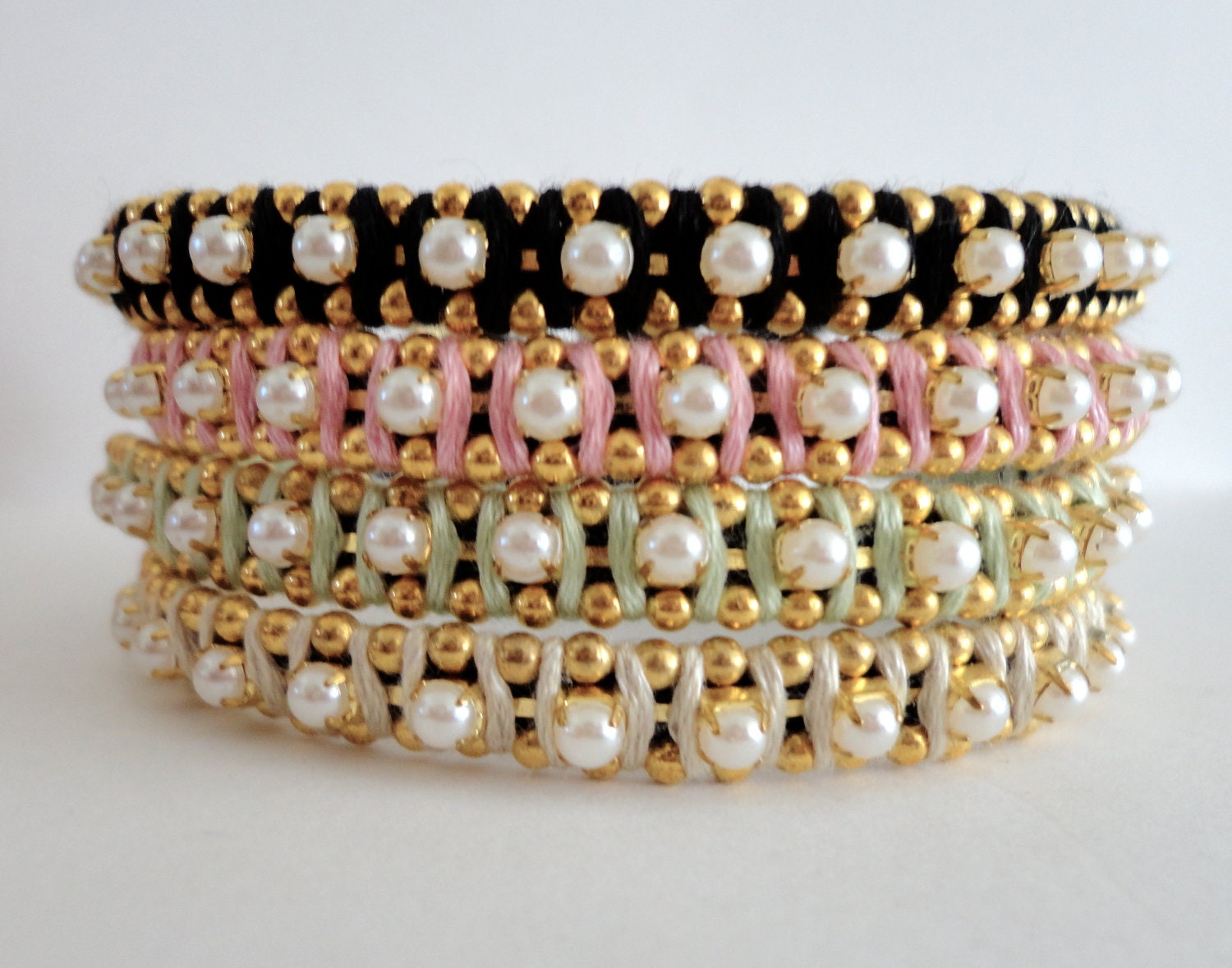 -- -- -- -- --* THE TAKARA*-- -- -- -- --




Takara is a Japanese word which translates to "Treasure" and this piece truly is a gem! It features a row of faux pearls in a gold colored setting, 2 rows of gold colored brass ball chain, all set on black, round, genuine leather cord and finished off with a gold colored hex nut closure! Each bracelet is wrapped in embroidery floss and comes in a large range of colors!



This bracelet is PERFECT for stacking and can be paired endlessly! It's is perfect for both formal and casual events and can be worn with virtually everything!
One interesting thing is that she lives on O'ahu, Hawai'i too!
If you don't know Marcy please visit her blog and shop. You won't be sorry!
Next round of Blog Angels will be coming up in February. Be on the lookout for sign ups over here on January 15th.
Linking up
here
.