Today is the day, the new Speak Now interactive website and shop is now live!
I am so excited to be a part of Speak Now and to be representing Speak Now as the Head of Little Speak. I have 5 daughters, 1 granddaughter, 1 niece, and my son's girlfriend who I am influencing in some way daily. I did not have anything like this when I was younger and I wish I did. Ellie's vision for Speak Now, to have resources and those who care about young women empowerment is going to change lives. I look forward to seeing what's going to happen!
Check out our interactive blog here, take the pledge here, follow on twitter here. Head on over and "like" the facebook page here.

Each "like" we receive from one of YOU lovely people funds a dime to the storefront teen shelter in San Diego, California.
These two items shown above are now available in my
shop
. This is my new Speak Now line. 10% of each Speak Now item will go to this amazing organization!
Visit the website but clicking on the picture below. Take the speak now pledge and take a look around.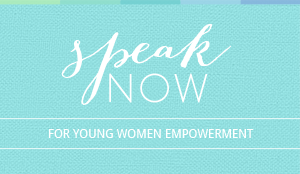 The winner for my First Blogaversary Giveaway was announced! Was it you? Check it out here.