Hello Ladies, my name is Breanna and I blog over at My Beautiful, Crazy Life. I am a junior in college majoring in Human Nutrition, although I am a complete food junkie. I am saved by God's grace and for that I am eternally grateful, which is why I strive to live each day for His Glory. I also have a love for creating beautiful things and capturing life's little moments. Speaking of creating beautiful things, I will be opening an etsy shop this month that will be stocked with hair accessories, headbands, and jewelry! If you head on over to my blog you'll find a hodge podge of topics ranging from fashion to daily encounters in my life. I hope you'll stop on by and stay a while :)
Questions:
1. WHO is the last person who encouraged you? My Boyfriend Eric has encouraged and supported me with opening my etsy shop!
2. WHAT is your favorite food? My favorite type of food is mexican, but my favorite food food is chicken and dumplings!
3. WHERE is your most memorable place and why? My most memorable place is probably the KOA in San Angelo. This was a place that eric and I spent a lot of time when we first started dating. It was his "secret spot!"
4. WHEN was the last time you forgave someone? I'm not sure!
5. Tell me something you wish others would know about you and WHY? I love to create beautiful things :)
1. my favorite color is green
2. I have recently found a new passion of mine; sewing!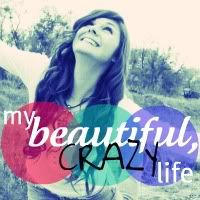 Blog
Twitter
Facebook
Bloglovin
HelloCotton
Instagram
A Little Piece of Me