I was invited to take part in being a secret Blog Angel for the month of June by Kaitlyn at Dreamy Meadow and Rosie at Craftbotic. If you missed it, you can read my blog angel experience at the half way mark here.
Today is the big reveal as to who I have been an angel for.
Everyone, this is Heather from
A Cupcake Love Affair
!!
When I signed up to be an angel I was so excited!! What I had not anticipated was getting someone I have never heard of before. Not only was it someone I knew nothing about, her blog was totally different from mine.
Our assignment was to be a secret blog angel to the blogger we were assigned to. Finding ways to help them in anyway they needed. I tried to think of ways I could help but not come off too obvious as to give myself away.
When I found out who my person was I immediately went to her blog and made sure to stalk follow her by any means possible. I followed her every link and would check on her activity daily. I commented regularly and I even noticed that her button wasn't working so I sent her over the corrected code. I am sure she probably knows I'm her angel. On June 1st when this project started I show up, start leaving comments on blog posts, facebook and twitter. I start following her on pinterest and pinned her stuff like a mad woman. =)
I felt like I wanted to do more but didn't know how. You know without being a billboard with flashing lights saying >>>>> LOOK AT ME I'M YOUR BLOG ANGEL!!!!! <<<<<
Although!!! Because I was stalking visiting her blog mostly daily I got to enter
this
fabulous giveaway and I won! I didn't think I would but it was a very nice surprise. Weird though right? I'm supposed to be doing a good deed going unnoticed and I win some fabulous kitchen gadgets in return.
I'm so glad I did this. I have come to meet and know someone who I might not have ever met without this project. And O. M. G. look at these yummy goodies!!
Why yes, those are Dark chocolate cupcakes, filled with nutella, iced in Chocolate-Nutella Swirl Buttercream, and topped

the delicious and decadent Ferrero Rocher candy.
How great it is for her family to have a personal pastry chef for all their special events! I loved this Alice and Wonderland theme.
My husband and nephews would love these Star Wars cupcakes.
See what I had to put up with for the month of June!? Temptation by cupcakes and the thought of buttercream frosting has had me drooling and I must get some soon.
I did thank our lovely hostesses for giving me someone who is making me want to go run out and buy sweets. Thanks again guys! =) Hey, who knows... maybe Heather will send me some in the mail. ;) You never know right??
Oh and this is her new addition to the family. Isn't he so cute? His name is Jax.
My most favorite post from her so far is this one
here
. It's the first time she opened up and shared personal stuff on her blog. It was nice to see a different side to her and to get to know her better.
One thing I came to realize is that angels are all around us, they are present, watch over us, protect us, have our best interest at heart, interveine when needed, but are in the background and they are not seen. So even though I was not able to help in more ways than just leaving comments and leaving little encouraging replies to her activity, knowing that I was present and thinking about how to encourage her without her knowing and not getting anything in return is what it's all about.
You can visit Heather by clicking on the links here: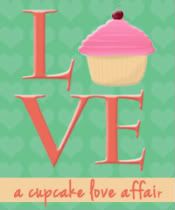 Blog
||
Facebook
||
Twitter
||
Pinterest
Find out more info on becoming a blog angel
here
. There will be another round coming up in August! I'm getting in on the next round, want to participate? I just may be your angel watching your back! ;) Or you could be mine.