****************************************************************************
Hi, I'm Jen and I blog over at
Freckle on the Nose of Life's Complexion
. A big thank you to Salena for letting me guest post on her fabulous blog today! I'm really looking forward to meeting all of you!
Sometimes I am overwhelmed (in a good way, of course!) by how many awesome blogs there are (including A Little Piece of Me!) - from new recipes I can't wait to try to really awesome crafts and DIY projects - there are just not enough hours in the day for all the great stuff to read and all the things my fellow bloggers inspire me to try.
Unfortunately, I burn 50% of what I cook (and I generally forget an ingredient the other 50% of the time) and most of my attempts at creativity fall flat. But practice makes perfect, right? I decided to start small and make something for my sweet nephew's bedroom walls. He'll be two and a half soon and his room is decorated in bright colors, so I picked up some paint, a few small canvases and accessories for a simple and fun project. Here's a basic step-by-step guide of my attempt at being creative. :)
My nephew's room is yellow, so I chose bright colors and animals for the canvases. I love these wooden letters so much I'm tempted to try a "grown up" project with them (any suggestions?).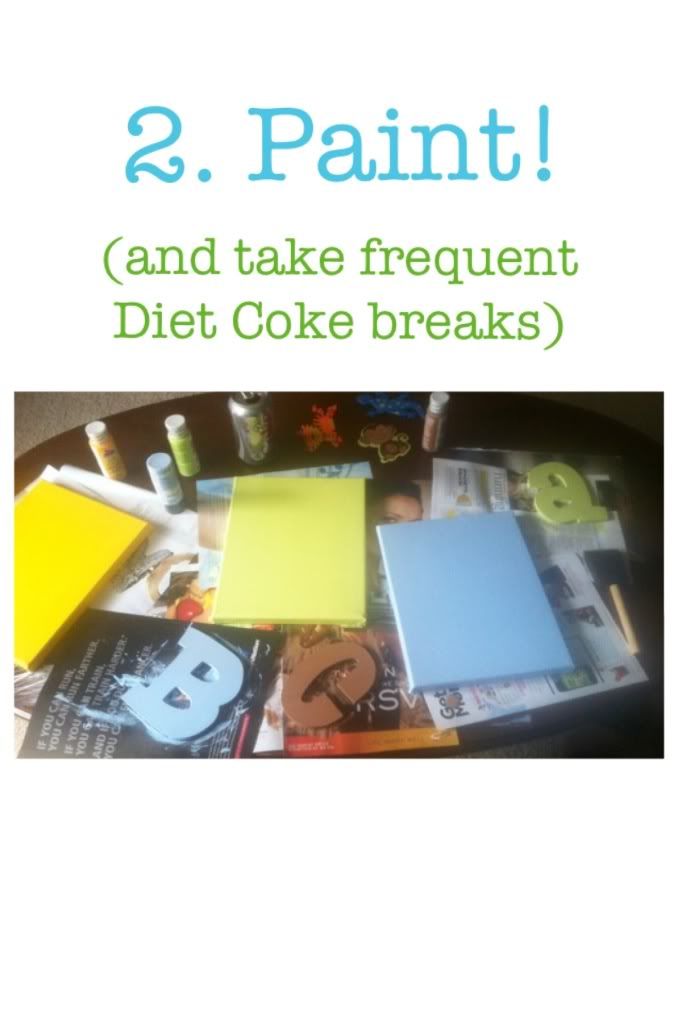 Diet Coke is my muse! I applied two coats of acrylic paint to the canvases and to the wooden letters. I then summoned the patience to let the paint dry!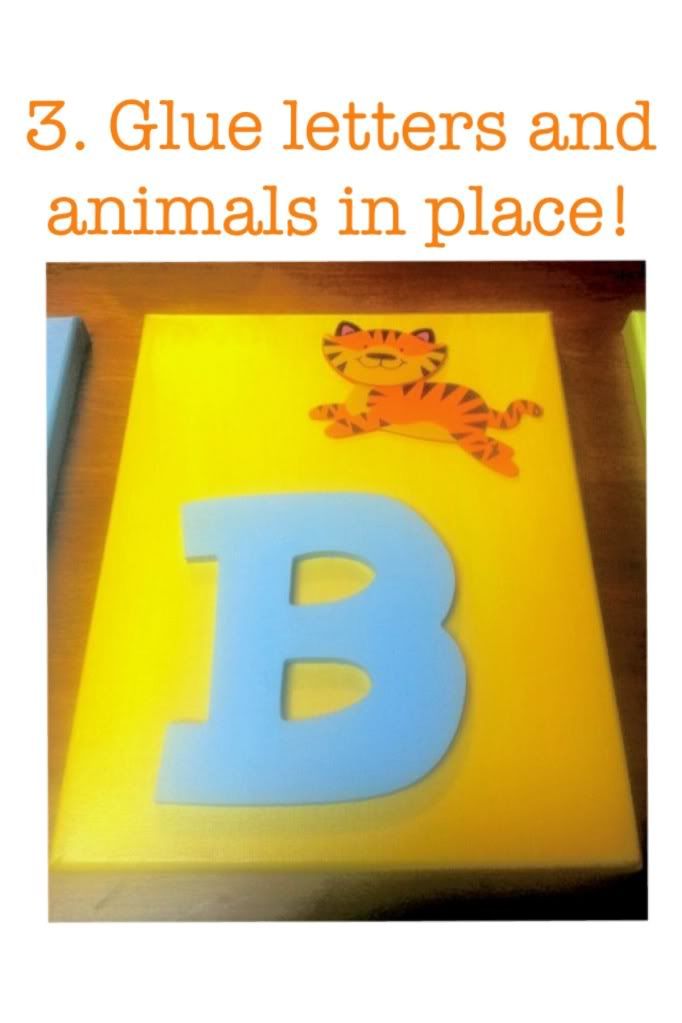 After the paint dried, I arranged the letters and animals the way I wanted and used all-purpose glue to adhere them.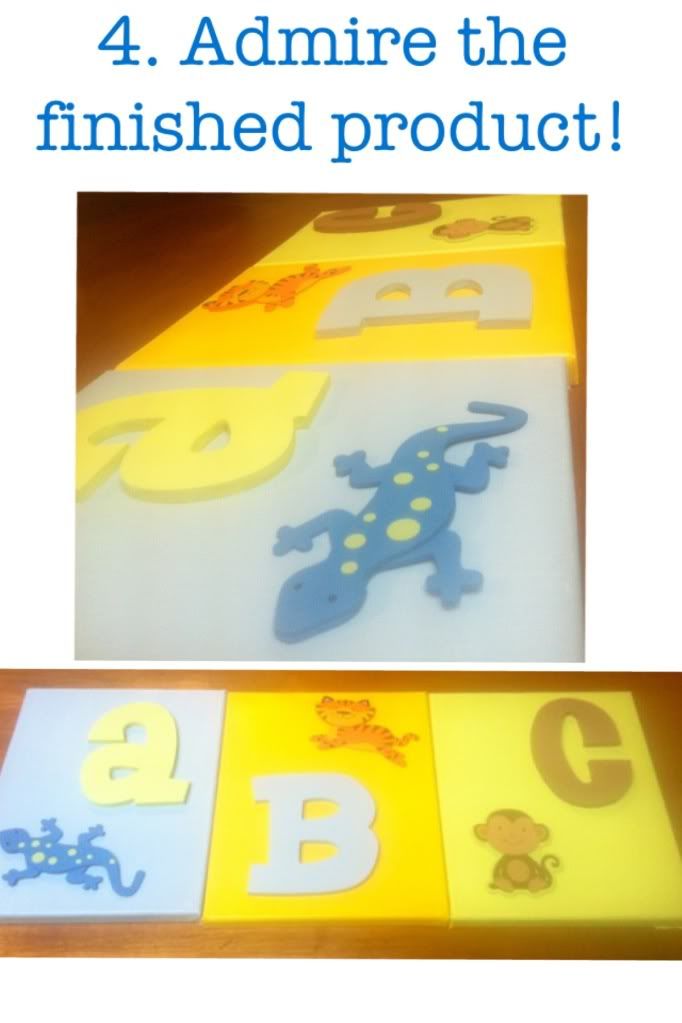 This project was fool proof - even for a novice like me! I had so much fun making A, B and C that I'm tempted to do the full alphabet! ;)
Have you tried a fun and easy project lately? If so, I'd love to hear about it!
Thank you, Salena, for swapping blogs with me today!
Thank you Jen for sharing such a cute idea with all of us!
Come visit me HERE to see my 10 Memorable Places. =)