I'm so excited to bring you this special Valentine's Day series. I came up with some questions that would help us to get to know what others may be thinking about Valentine's Day. I wanted to know what makes it special for them, what is their fondest memories, and their favorite things to do on this special day. Towards the end you will a special message for their Valentine.
Today's Interview is with Nay from Cover to Cover and Everything In-between, here's what she has to say...
What does Valentine's Day mean to you?
Valentine's Day is just another day in our family. I know it sounds cheesy, but as my hubby says, "Every day is Valentine's Day in our house." We don't need a Hallmark holiday to express how much we care about each other or love each other. Action speak way louder than words in our home. A hug, a kiss, washing dishes so the other one doesn't have to, he washes clothes while I put them away...that's love - that's Valentine's year:)
Share your most memorable Valentine's Day.
I have girlfriends every year that are alone at Valentine's Day, so I try to make it special for *them*. I've been known to send mushy and funny valentines to my single girlfriends, wear black with them on the day of love, or decorate their work cubicles with banners that say "Happy Single Awareness Day!". I've also bought a co-worker a "grow your own boyfriend" once. I hate that certain people feel left out, so I do for them what I would've wanted when I was single.
Valentine's Day is about celebrating the ones you love. What does LOVE mean to you?
Love is action. When I need hug and don't ask for it. When I want to tell you I love you with a note in your lunch box. It's the little things. It's always the little actions that make love much more universal. The ultimate gift of love to me is knowing I have someone to share that love with. My husband and then my children are my ultimate gifts of love. I never in a million years would've have thought I would be able to have this kind of love. Now I do and I cherish everyday of it.
What is your most favorite thing about Valentine's Day?
The colors...the hearts...the merriness of it all. The people in my life from real life to the blog world...that makes me smile.
Your special message to your Valentine...
To my two little special valentines, Lovebug and Little Love: Mommy is blessed to have you in her life. And to my hubby...what can I say, but we made it, didn't we? Just look at us now! I love you, my forever. Love, your Shmoopie<3
You can find Nay on her blog and other social networking sites by clicking on the links below.
Thank you so much
Nay
for participating in this Valentine's Interview Series!! I appreciate your heart and honesty in your answers and for your willingness to share it with everyone here.
click on photo to read all interviews.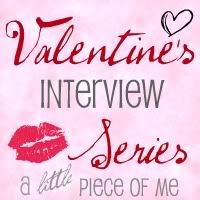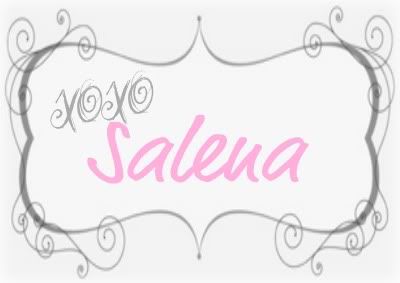 Pin It