I'm so excited to bring you this special Valentine's Day series. I came up with some questions that would help us to get to know what others may be thinking about Valentine's Day. I wanted to know what makes it special for them, what is their fondest memories, and their favorite things to do on this special day. Towards the end you will a special message for their Valentine.
We kick off the next 13 days leading up to Valentine's Day with Mindy from Marigold Road. Here's what Mindy has to say...
What does Valentine's Day mean to you?
To me, Valentine's Day is a reminder to actually set that hot date with my husband that we've been meaning to plan for months. It also means celebrating a marriage that has lasted almost 9 years. It also means remembering when we first met as high school sweethearts. It's the time of year we are intentional with appreciation and romance.
Share your most memorable Valentine's Day.
A few years ago we were too tired to go out so we made a picnic on the living room floor, ate Chinese takeout to candles, and watched Six Feet Under for hours (this was pre-children).
What would be your ideal Valentine's Day?
My ideal Valentine's Day would be an overnight at one of my favorite bed and breakfasts...I love the character and history behind staying at B&Bs. We have stayed at LOTS of them.
Do you have a favorite Valentine's treat or craft that you do? If yes, please share. OR Favorite Valentine's item from your shop or favorite shop.
Do you celebrate Valentine's Day just on the day, does it need to be on the day, and/or do you celebrate all month?
We just celebrate with one date sometime around the holiday. A whole month? What are we, newlyweds? Ha. :-)
Valentine's Day is about celebrating the ones you love. What does LOVE mean to you?
My mind immediately goes to how much love God has for me and how I believe he showed the ultimate act of love by offering up his son to free me from my sins. I also think about the love my husband has exhibited over the years: that love has included patience, respect, tenderness, and a willingness to lead our family. And of course I think about the love I have for my children-there is something powerful about having flesh of one's flesh to nurture and protect. I would go to any length to keep them safe.
Do you have any Valentine's Day traditions that you still follow as a grown up that your parent's did with you as a child?
Passing out Valentines and making heart-shaped cookies!
What is your most favorite thing about Valentine's Day?
Getting to spend time with my hubbie.
Your special message to your Valentine...


Darling Valentine, Thank you for loving me despite my faults. Thank you for being vulnerable with me. Thank you for loving our children well. Thank you for sacrificing on a daily basis. Thank you for having an imagination that never ceases to amaze me. Thank you for cracking me up. Thank you for your help around the house. Thank you for leading our family. Thank you for watching the kiddos so I can do mom stuff. Thank you for embracing me during the many times I've cried. Thank you for holding my hand during epidurals and labor. Thank you for not hating my cooking. Thank you for not minding ...
You can find Mindy on her blog and other social networking sites by clicking on the links below.
Thank you so much Mindy for participating in this Valentine's Interview Series!! I appreciate your heart and honesty in your answers and for your willingness to share it with everyone here.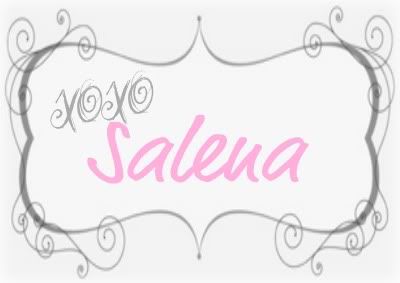 Pin It