I have Amber here today to do a blog swap with a fun DIY project! How fun right?! Amber is so sweet and I always love having her here as guest. She has a lovely giveaway at the end too. =)
I'm on her blog today, link at the end of this post.
********************************************************************
Hello A Little Piece Of Me fans! I am Amber, and I blog over at
Sneakers Over Stilettos
. I am a Mama to Ethan and Peyton, and in our house fashion plays a big part. We love trying to be a little unique with what we wear and stand out a little. Lately I have really gotten into DIY fashion, and today I am going to share with you a DIY I came across over at
The Baby Blackbird
I bought these Keds just after I had Ethan, I have never really worn them because they were a little to plain. With this DIY I am really excited to start wearing them more often!
Here's what you will need:
Scissors
Paint brush
Craft Glue
Fabric of choice. I chose a faux leather.
Some sheer matieral or thin paper
Pair of shoes
Step One:
Draw your design on to your paper or material to create a stencil or template.
You will want to do this with the heels as well.
Step Two:
Cut out your shapes
Step Three:
Paint glue on to the back of your shapes. Don't put to much glue on or you will get a big mess when you press on to the shoes, and the only good outcome with that will be having your hubs laugh at your error.
Once you have the glue on, press on to the shoe. I started closest to the sole and used my nail to press into the lining to get a snug fit.
When you are all finished you will be all set to show off your refashioned shoes!
I am not the best shoe DIY-er but I love my tiny imperfections in my shoes!
I really hope you have enjoyed my DIY tutorial, because I have something special for all you great Little Piece of Me fans!
Don't worry I am a zillion times better at creating pretty flowers then I am work with faux leather.
Today I am giving away to one lucky winner a vintage inspired felt flower headband, and two felt flower hair pins to go with it in the colour of the winner's choice!
The headband has five flowers across the band. And the hair pins each have one flower attached to a hair pin.
Can't wait to create something pretty for someone!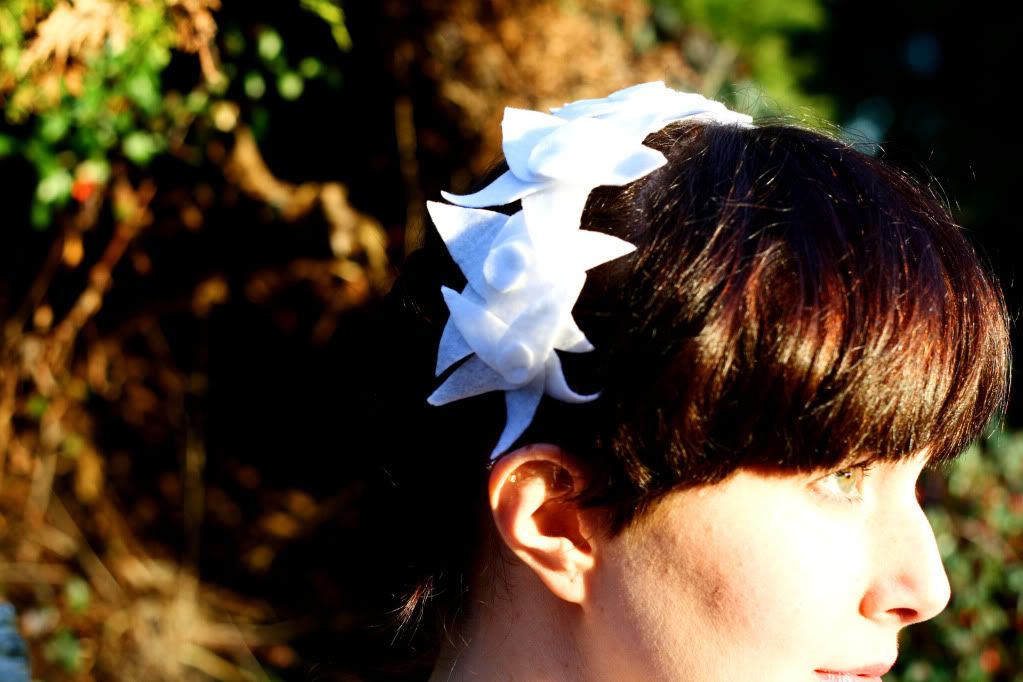 *You MUST be a public follower via GFC to enter giveaways hosted on this blog* Thanks for your understanding!!
a Rafflecopter giveaway
q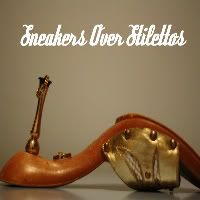 ********************************************************************
Thank you Amber for sharing your creative DIY project and for the lovely giveaway!
I'm HERE at Amber's blog, come say hi. =)
xoxo,
Salena
BlogLovin
/
Facebook
/
Shop
/
Twitter
/
Google+
/
Pinterest
Pin It