Ashley took all 3 little girls out trick or treating so I got to relax and enjoy being at my moms while they were out, totally unexpected but very much needed.
Costumes were pulled out of our Halloween costume box and the girls put themselves together, I didn't have to do anything.
Dakota and Aleshanee
Baby Hayden went as herself... people don't care cause she's just too cute to deny any candy for no costume.
One of our sweet neighbors who give clothes to Aleshanee every once in a while brought over 3 bags filled with candy for the little girls, they are always so thoughtful.
Daddy had to work, we had a complete meltdown, Aleshanee and Hayden napped, but we got to my mom's house at a decent time, I say it was a victory.
My girls scored lots of candy. Fun on Halloween night but hell to try to keep them away from it the following day and on..
The Halloween candy which my girls tried so hard to get while using their big voices at each house to say trick or treat and thank you... I will be eating most of it.
Every year my husband and I tell ourselves that "next year" we will be more prepared and have better costumes... yeah, it never happens.
Aleshanee and Dakota Halloween 2010 with the neighbors pineapple. It smells so good with the candle lit on the inside.
I have been the same thing for too many years to count. Always a Countess or I switch it up once in a while to a cat. That's it. The makeup portion of any costume is my favorite part which can always be changed up to look different every year.
Me Halloween 2010
We have a fake bloody hand which we usually leave hanging out the trunk of our car on Halloween night while we are driving around. This year, since I was by myself, I wasn't as bold.
Pin It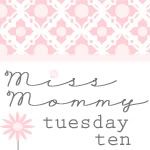 Tuesday: Miss Mommy
Tuesday: Oh Amanda
ohamanda top ten tuesday