Meet Karen... she is a sweet soul, full of hope and faith. She is married to Anthony and mother of 2 adorable kids, Alexis and Wyatt.
Karen has been a constant warm voice of encouragement since I have started blogging. Always full of loving words either when leaving a comment for something I write or as a reply to something I leave for her. I always look forward to her words for they are super encouraging and loving.
Earlier this year, Karen was diagnosed with Mitochondrial Myopathy.
Mitochondrial Myopathy is a rare genetic disorder.
Mitochondrial diseases result from failures of the mitochondria, specialized compartments present in every cell of the body except red blood cells. Mitochondria are responsible for creating more than 90% of the energy needed by the body to sustain life and support growth. When they fail, less and less energy is generated within the cell. Cell injury and even cell death follow. If this process is repeated throughout the body, whole systems begin to fail, and the life of the person in whom this is happening is severely compromised. The disease primarily affects children, but adult onset is becoming more and more common.
Diseases of the mitochondria appear to cause the most damage to cells of the brain, heart, liver, skeletal muscles, kidney and the endocrine and respiratory systems.
Depending on which cells are affected, symptoms may include loss of motor control, muscle weakness and pain, gastro-intestinal disorders and swallowing difficulties, poor growth, cardiac disease, liver disease, diabetes, respiratory complications, seizures, visual/hearing problems, lactic acidosis, developmental delays and susceptibility to infection
.
source
My heart is hurting...
I am writing this to ask that you please read her most recent post linked below. She shares her most recent update on the state of her health. Keep her and her family in your thoughts and prayers, and please take the time to leave words of support and encouragement. Follow her blog (click on the photo below to go there) and follow her journey by clicking on "Follow My Journey" join this site with google connect in the right hand column.
Thank you!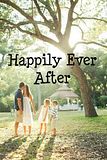 Pin It